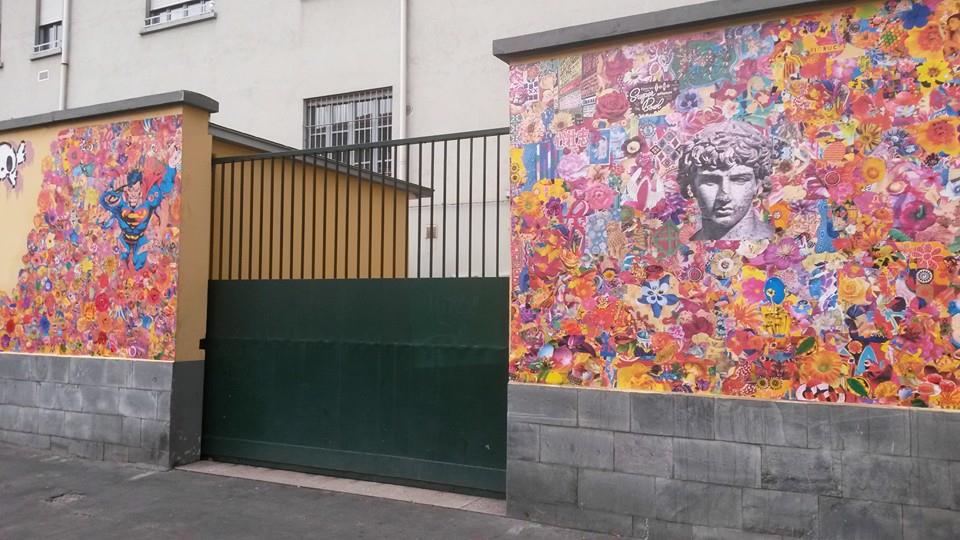 The activity of urban art by Felipe Cardeña & Cardeña Street Boys intensifies. Between October and November 2014, two murals have arisen in two different areas in Milan.
The first is a "combo" made ​​in the "Gardens Community in Transit" in Montello Street (a green area subtracted from the degradation by neighborhood association) together with pop artists Tomoko Nagao, Domenico Pellegrino, Max Ferrigno and Stefano Gentile.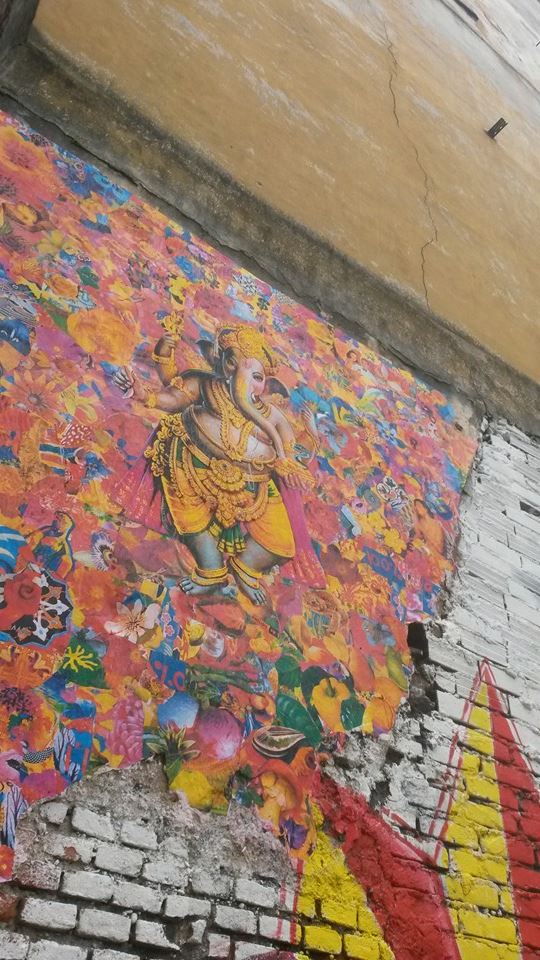 The other mural is made ​​during "Geotag 2", the second edition of public art event curated by Christian Gangitano in the multiethnic area around Padua Avenue with the Council of Area 2 and Crespi Committee: the streets involved in the decoration of the walls are Thermopylae Street, where stands a large mural by Felipe Cardeña & Street Boys along with Tomoko Nagao, Marco Aurelio Street, where there is a large fresco by Bros and Sonda, Crespi Street and some adjacent streets.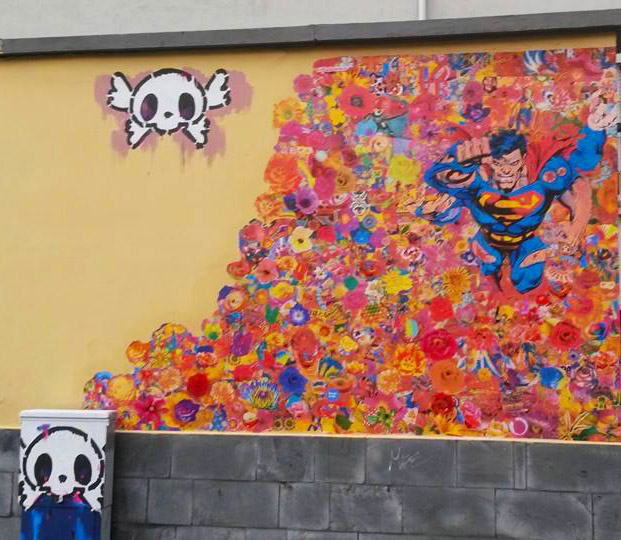 In Thermopylae Street, Felipe Cardeña and Cardeña Street Boys have restored the first wall began last year, during the first edition of Geotag, which represented the face of Antinous (the favorite of the Emperor Hadrian and one of the male sex symbol of the ancient Rome), surrounded by a classic backdrop floral characteristic of the Cuban artist. Then they continued the work with another mural, this time hosting a figure more "pop", a big Superman with four hands, always surrounded, of course, by the magic floral "Cardeña world".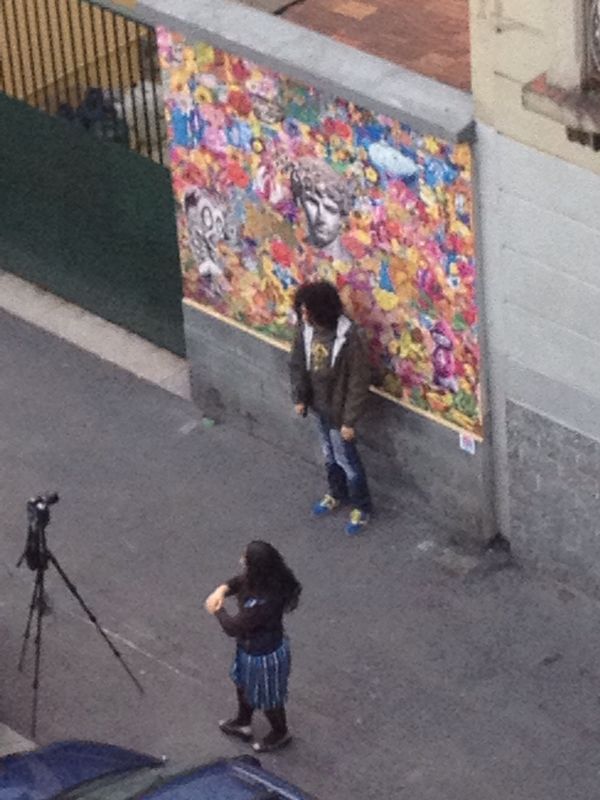 The mural has already been quite successful among the inhabitants of the neighborhood, and also the well-known musician Giovanni Allevi has come on Thermopylae Street to be filmed in front of the face of Antinous, created by Felipe & Cardeña Boys.