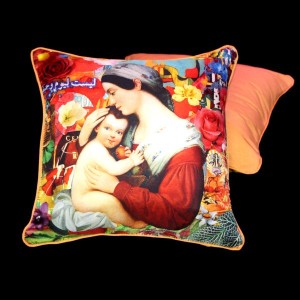 Brightly coloured and very floral, directly inspired by his overflowing collage, Felipe Cardeña inaugurates a new production of fun design objects and clothing, always dedicated to Flower Power, where he proposes a particular aspect of his creative activity: the ability to invade, with its flowers, every nook and cranny of our daily lives, starting with the objects for the home.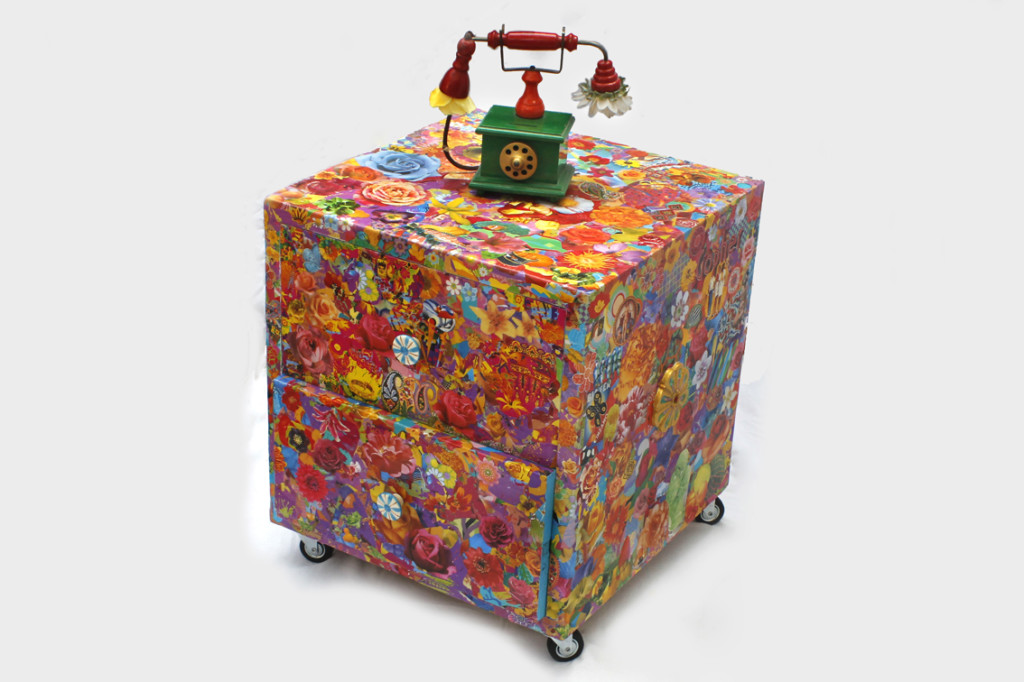 Renowned for his lush, colourful floral language (a "meticulously detailed language, as obsessive as a cloistered nun's daily rosary", as Vittorio Sgarbi defined it), produced using the collage technique, Felipe Cardeña gives a fresh presentation of a particular aspect of his creative activity for the Salone del Mobile - his flair for invading every nook and cranny of our daily lives with his flowers, starting with household objects.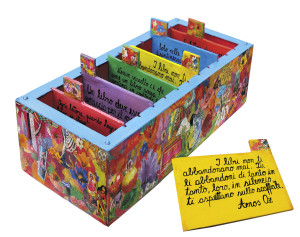 Back in 2011 in the MISIAD (Milano si autoproduce design) exhibition curated by Alessandro Mendini, at the Fabbrica del Vapore in Milan, Felipe showed a part of his extra-pictorial production - wall clocks, household objects, notebooks, address books, briefcases, but also rather unusual objects, like "artist's books", entirely created out of collage, or "artist's bindings" for collected sets of books. Or certain mysterious ornaments, the so-called "metaphysical objects", like the "box of deep thoughts".
In an interview with Aldo Della Vecchia for the Venice Biennale Cuban Pavilion catalogue, Felipe actually said, "I dream of being asked to create a house completely invaded by my flowers, with flowers on all the walls, doors, objects, furniture, rugs and beds, and then flowers sprouting out of the walls, gushing out of the bath taps, bursting out of the wardrobes and windows… And even in the garden, an avalanche of flowers - real, fake, artificial, cultivated, wild, exotic, European, all mixed up together, in an infinite, ever-expanding whirlwind…"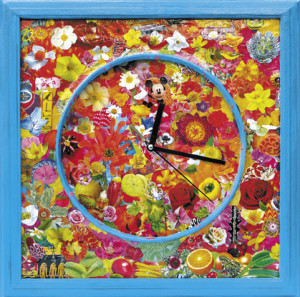 Now he continues his "felipitation" to the domestic world and, in collaboration with the brand Orsorama, has produced a series of pillows and T-shirts, which directly reproduce the themes of his colorful and lush language: a project where, with his unusual language, the artist proposes a "floral reconstruction of the world", which not only spreads over objects but also all over the surrounding space, almost to the point of creating a fairytale environment, buried under a widespread, omnipresent continuum of flowers, with joyful, eccentric and bizarre overtones.